September 7, 2021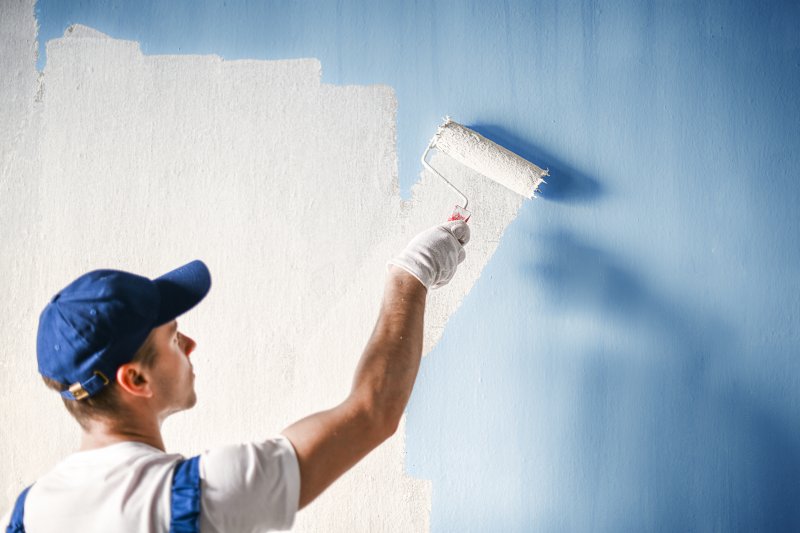 After moving into a new home, you're probably brainstorming ways to improve your living space. For most people, there's nothing better than a fresh coat of paint to brighten up their house. Although it's always a good idea to leave a home painting project at the hands of a trained and qualified specialist, you may be tempted to knock it out on your own. To achieve a smooth and even paint job, brush up on these professional painting tips before you begin.
Consider All the Styling Elements in Your Project
Some people like to dive right into a home-painting project without giving it much thought and simply hope for the best. Unfortunately, that's an easy way to end up with a finished product you absolutely despise. Therefore, it's important to spend some time contemplating the aesthetics of your home beforehand. You'll want to consider all the styling elements in your project! Try sampling different colors and styles to ensure the wall color complements the other interior design elements of the room.
Use High-Quality Paints
To save some money, you might consider buying affordable brands of paint. However, you'll soon realize that more coats are needed with bargain brands since the paint is made of lower-quality materials. After all, the manufacturers had to cut corners somewhere. That being said, you'll probably end up wasting more time and money in the long run because you have to buy more paint. Save yourself the stress by purchasing name-brand, high-quality paints from the get-go – they'll provide you with consistent results!
Don't Be Afraid to Mix Things Up
The best way to spice up your home is to experiment with creative looks! Mixing things up and doing something outside of your comfort zone can add some serious style to your house. You can experiment with different wall colors, designs, and even textures. Doing something original can really make your place stand out from the rest!
Set Aside Enough Time for Your Project
Plenty of people vastly underestimate the amount of time painting projects take. Professional painters often recommend setting aside at least eight hours to complete an average-sized room in your home. Of course, the exact timeline of your project heavily depends on the size of the area you're painting. To lessen the stress of the job, make sure you allocate a sufficient amount of time to complete it!
Get Help from Painting Experts
A fresh coat of paint is an easy and affordable way to brighten up your new home. It can also be a great way to express your unique personality! However, doing it yourself can easily be a hassle. That's why it's always best to hire a highly competent and effective workforce to get the job done.
Are you ready to improve your new home? With these professional painting tips, you'll have beautiful space to show off in no time!
About Platinum Painting of Fort Worth
Our team at Platinum Painting of Fort Worth strives to treat every customer like a member of our very own family. We go above and beyond to make sure you're happy and satisfied with the results we provide. For more professional painting tips, visit our website or call (817) 885-5656.
Comments Off

on House Painting Tips from Professional Painters
No Comments
No comments yet.
RSS feed for comments on this post.
Sorry, the comment form is closed at this time.