June 8, 2022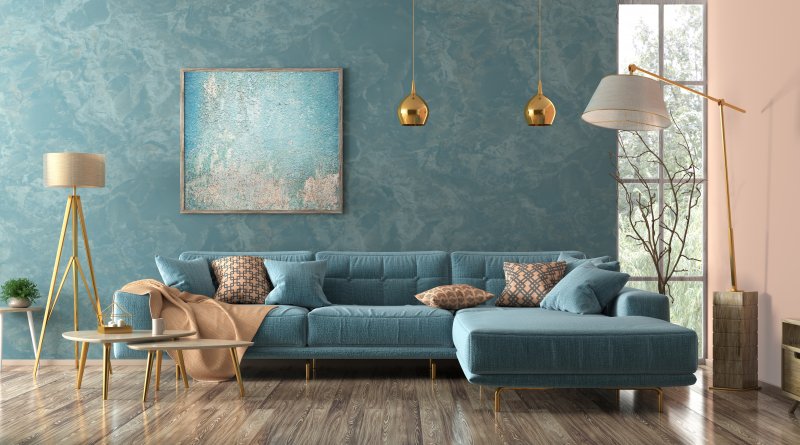 Are you tired of looking at the same walls you've had for years? Do you want to transform the interior of your home and make it look more up-to-date? If so, you may be researching interior design trends in hopes of finding something you like. Luckily, we can help get your creative juices flowing. Read on to learn more about 2022's biggest interior design trends.
Patterned Walls
Want to give your home that "wow" factor? You can easily accomplish that by playing with patterns! Rest assured – you don't have to go overboard and mix large, vibrant, or bold prints to give your space the pizzazz you're looking for. Instead, you should consider mixing a beautiful, patterned wallpaper with a stone, wood, or brick floor. It's a great way to incorporate patterns into your home without making it look chaotic!
Texture
By adding texture to your rooms, you can enhance architectural interest and make your space look more appealing. For instance, tongue and groove boards on the ceiling can subtly improve the appearance of your home. Even playing around with lighting is a great way to add texture to rooms! Of course, the effectiveness depends on the type of curtains you have.
Natural Elements
Unsurprisingly enough, natural elements and color palettes will continue to grow in popularity in 2022. Colors like warm beiges, browns, blues, and greens can make your home feel comfortable and calm. Best of all, they're easy on the eyes! You can keep your space feeling light and airy by adding furniture with blonde wood.
Bold Patterns and Colors
You heard right – the 60s and 70s are back this year! Expect to see plenty of bold colors and patterns make a comeback in 2022. Muted shades of green have also become especially popular in recent years. The color is an effective way to add earthly tones to any home.
Sustainability
For many people, sustainability is a significant issue worth worrying about. That's why many designers have spent time learning which materials are best for the long-term health of our ecosystem. The good news is that there are many sustainable options to choose from, meaning you're not limited in your interior design choices!
If any of these interior design trends catch your attention, feel free to reach out to your local professional painting crew. They have the skills, tools, and knowledge necessary to make your vision come to life! Not only will they give you incredible results, but they'll make sure it stands the test of time as well.
At Platinum Painting of Fort Worth
At Platinum Painting of Fort Worth, we want your home to be one you'll enjoy living in. Our skilled and knowledgeable team can make your interior design dreams come to life and make your space look exactly how you want it to look. For a free estimate, visit our website or give our office a call.
Comments Off

on 2022: This Year's Biggest Interior Design Trends
No Comments
No comments yet.
RSS feed for comments on this post.
Sorry, the comment form is closed at this time.