September 19, 2022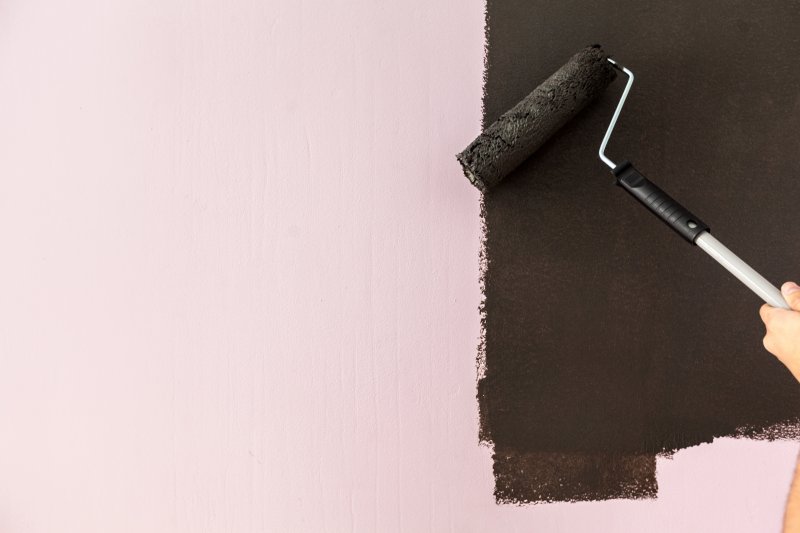 Feeling risky? If you want to give your home some more pizzazz, you may be thinking about painting your walls black. This interior design trend has become incredibly popular in recent years, helping homeowners create an elegant aesthetic. While the paint color is certainly bold, it's also considered a classic shade that can be used in various design styles. Before picking up a paintbrush, here are some tips to help you beautifully transform your space.
Choose the Right Surfaces
The first thing you need to do is figure out exactly what area you plan to make your canvas. Painting a black accent wall may require fewer materials than four textured walls in a bigger room. It's incredibly important to make this decision before going to the store so you know which supplies to get. For example, if you plan on painting your trim or interior door, you may need to get specific tools for those areas.
Think About Paint and Sheen
Once you know what surfaces you're painting, you'll need to choose the right black paint and sheen to complement the room you're working on. Cool black paints contain blue or violet undertones, which work extremely well with bold and bright hues. Meanwhile, warm black paints have brown or true black undertones and are extremely versatile.
After choosing a color, you'll need to pick a good sheen that suits your lifestyle. If you have multiple kids or animals, eggshells or satin sheens are more durable options that are easier to clean over time. Paints with a matte finish will make highly textured or imperfect walls more noticeable.
Pay Attention to Lighting
Lighting can make all the difference in your home! Whether natural or artificial, it can turn a dingy and dark room into one that's sophisticated. It's important to remember that black paints absorb light differently, which is why you should make sure your space is well-lit. Adding a prominent chandelier or ambient lighting to the space can add dimension that'll make your paint shine.
Blend and Contrast
You can make your room look more cohesive and inviting by choosing elements that blend and contrast with your black walls. It's a good idea to use the black wall color at least once more in the room to make it appear more spacious. A black dining room table, credenza, or bookcase can blend in nicely with the rest of the room. Offsetting the hues with contrasting colors can make the area feel lighter, airier, and cozier. Some great design choices include brighter throw pillows, a bold sofa, a cream headboard, and white picture frames.
If you want to add black paint to your home, consider hiring your local professional painting crew for the job. They'll have the tools, experience, and knowledge necessary to give you results you'll love!
About Platinum Painting of Fort Worth
At Platinum Painting of Fort Worth, we strive to make your house painting design goals come to life. Our team will use top-brand products and time-tested techniques to ensure you get the results you deserve. If you want to paint your walls black, we're more than happy to do the hard work for you. For an estimate, visit our website or call (817) 885-5656.
Comments Off

on Painting Walls Black: 4 Helpful Tips to Keep in Mind
No Comments
No comments yet.
RSS feed for comments on this post.
Sorry, the comment form is closed at this time.