Residential Painting – Fort Worth, TX
Handling Painting Projects Both Big and Small
Since the beginning of Platinum Painting, our team has treated our customers like family. We go the extra mile on each project to make sure you are completely happy with your experience and the results we provide. Even though our company has grown and developed over the years, our commitment to residential painting for our customers remains the same.
Why Choose Us:
Based in Fort Worth
Insured
Satisfaction Guarantee
Serving All of North Texas
Humble Beginnings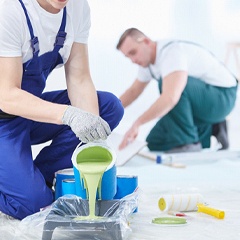 In late 2008, Keller residents Karl and Marjorie Pickens founded Platinum Painting. With years of experience working in the furniture business, they were familiar with helping clients with home décor, color, and aesthetics. Then Karl had a chance to work in the painting industry, helping him find a perfect match for their combined customer service skills.
At the time, other residential painting companies they encountered didn't offer customers much flexibility or options beyond the simple wall color. Karl and Marjorie realized that customers should have the opportunity to choose the quality of the materials for their painting projects for truly personalized, affordable improvement for their homes. Only two months after buying a house in Keller, Karl and Marjorie decided to fill this void in the industry and meet that need through Platinum Painting.
Local Company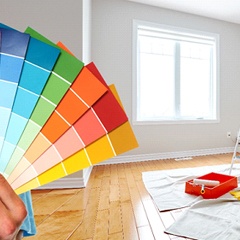 At the very beginning, Karl and Marjorie reached out to family, friends, and even their wedding guests to ask if they could put new business signs in their yards. Over time, word-of-mouth recommendations and smart marketing allowed Platinum Painting grew quickly and expand to serve homeowners throughout North Texas, including Fort Worth. What's our secret to success? Our team of professionals are all committed to giving our customers exactly what they want—beautiful home improvements with outstanding service.
As homeowners, we realize that it takes trust to invite a service company into your home. That's why we hire only those who have these essential qualities to become a team member:
Integrity and character.
Strong work ethic.
Desire and need to continually improve.
An important aspect about our estimators and painting teams is that we don't just work here in Fort Worth but we also live here. Also, we hire to retire, meaning we retain our employees for the long haul. Through recruiting local talent and keeping them on staff for many years, we have put together a neighborly, qualified team that our customers can trust to get the job done right.
At Platinum Painting, we can make your home beautiful for a fair price. We work hard to exceed your expectations for every project, no matter how big or small, so that you'll want to recommend us to your friends and family.
Our Commitment to You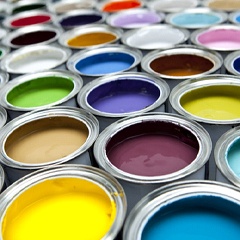 As one of the most prominent independently owned residential painting companies in Fort Worth, we always put our clients' satisfaction first. We've already improve over 10,000 homes across North Texas through home-painting projects, and we look forward to making your design dreams a reality, too!