Professional Painters – Fort Worth, TX
How Do You Get Started? We Can Help
Before the Platinum Painting of Fort Worth team sets foot in your home with paint or brushes, it is important that you as the homeowner take some important preparatory steps. First and foremost, know that we will always treat your home and possessions with the respect they deserve! With that being said, please review the information below and kindly meet these simple requests before we arrive. Everything you need to know to get ready for our work is detailed below for your convenience:
Why Choose Us:
Based in Fort Worth
Insured
Satisfaction Guarantee
Serving All of North Texas
Preparing Your Interior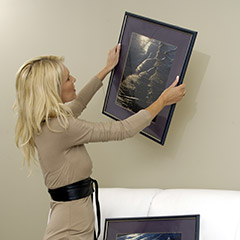 From mantles and tables, collect and store any precious items and knickknacks safely.
Take down paintings and pictures from the walls. Although we would never paint over these items, we want to avoid accidentally misplacing them!
Keep any and all pets secured in other areas of the house throughout the project.
Remove any "child-proof" or "pet-proof" gates so that our team can maneuver easily.
If we are painting inside a closet, be sure to remove everything from it so that we can work efficiently in the space.
How We Will Prepare the Interior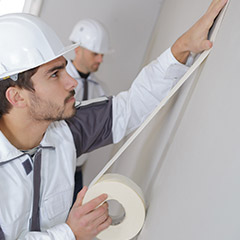 Our team members will move all furniture out of the affected rooms.
We will remove and then reinstall any drapery after the paint job is complete.
If our work carries over multiple days, we will lay down fresh plastic every time.
We will remove and then replace again later all switches and outlet plates.
For any other areas of your home that require repairs (including sanding, replacing sheetrock, taping, etc) and were included in our initial estimate, we will address these issues before we begin painting.
If you request texturizing, we can provide it.
We will take time to fill any cracks and nail holes.
Cracks along the ceiling crowns, doorjambs, and baseboards will be caulked sufficiently.
We will clean, scuff, and sand all wood surfaces.
We will remove any existing wallpaper entirely.
Preparing Your Exterior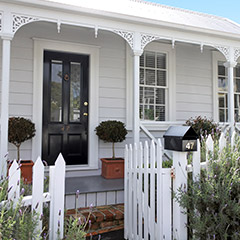 Turn your sprinklers off completely, even from timers, during the project's duration! Water on your new paint job will negatively impact the results, and our team members would prefer not to get doused.
If you have any wall hangings, plants, or other valuable items outside, remove them.
Please clean up after your pets and keep them in secure areas away from our working space.
How We Will Prepare the Exterior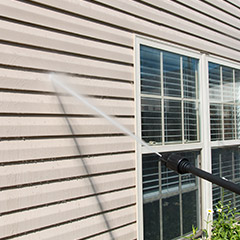 Our team will begin by power washing every surface that we will paint, removing mildew, sand, dirt, and much more. We will clean especially gentle areas by hand.
Through handscraping, we will thoroughly remove loose paint.
Bare or new wood will be primed in order to hold onto the new paint more easily.
We will properly caulk windows and entrances, including any major wood joints. Don't be surprised if this helps you save on your air conditioning bill!