Painting Company – Fort Worth, TX
What Sets Platinum Painting of Fort Worth Apart From The Rest
Out of the painting company options out there, Platinum Painting of Fort Worth stands out as a true leader in the industry. How? Simply put, our unique qualities make us different. Keep reading to learn more, and feel free to call if you'd like to request a free quote/estimate.
Why Choose Us:
Based in Fort Worth
Insured
Satisfaction Guarantee
Serving All of North Texas
Recognized Local Leader
Platinum Painting is owned and operated by long-time DFW residents Karl and Marjorie Pickens. Compared to "big-box" companies that cut corners whenever they can, we pride ourselves in our ability to deliver beautiful, high-quality results that our customers love and to offer our clients remarkable customer service for every project. As a result, we've won several awards for this unique approach of providing exceptional painting work and customized care. Give us a call, and you'll see why almost immediately.
We Only Do Residential Painting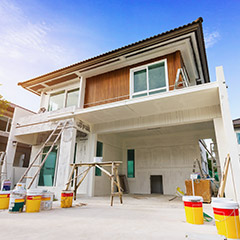 By and large, most painting companies attempt to handle every kind of painting job in any situation—residential and commercial. However, at Platinum Painting, we focus only on home painting projects for exteriors and interiors, which can be tailored to fit the unique vision you have in mind. As a result, we have established our high position as the industry standard in the DFW metroplex and can dedicate our time and efforts to exceeding your highest expectations.
Interior & Exterior Painting Experts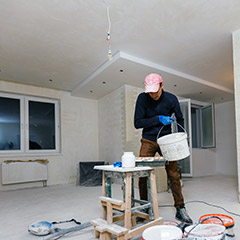 At Platinum Painting, we take considerable pride in offering the best residential painting services in North Texas. That's why our team consists of professionals who are the very top of their field. We also thoroughly screen our workers' background and professional references to ensure that we use only the best talent to improve our customers' homes. In addition to painting walls on the exterior and interior of your house, we can finish doors and cabinets—just to name a couple—and perform more complicated custom work. Known as the "IdeaGuys," our expert estimators can survey projects and share many interesting ideas that our customers haven't thought of. They can take a "good" project and transform it into one that makes you say "WOW!"
We Give Back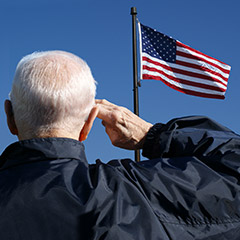 At Platinum Painting, it is important to us to give back whenever possible to our local community and the world at large. After all, we live in the DFW area too! On a regular basis, we participate with the SunShine Spaces organization, which provides room makeovers to children with long-term or terminal illnesses for FREE. In addition, Wounded Warriors holds a special place in our hearts, and we donate regularly to local police departments in Fort Worth, Dallas, and beyond.
Safety & Security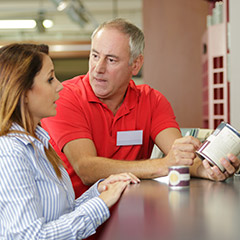 In the state of Texas, professional painting does not have any licensing requirements or union rules. However, we at Platinum Painting believe in being 100% accountable to our customers. That's why we go beyond the bare minimum to provide insurance. As a homeowner, you can feel secure and confident that our trustworthy, respectful team will take care of your house and your precious possessions. Our goal is to leave your home more beautiful and better than how we found it!
0% Interest Financing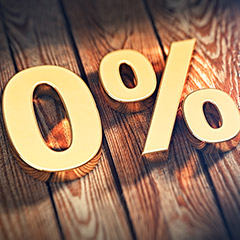 We want you to have the painting work you've always dreamed of for your home—no matter how tight or generous your budget. At the same time, we would never want your home improvement project to cause you financial distress. That's why our Customer Care team partners with trusted third-party financing companies that provide payment plans with 0% interest and flexible schedules. If you're interested in learning more, give us a call! We're happy to answer any questions you may have.
Painting Company FAQs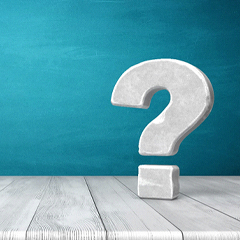 Before you invite a service company into your home, you want to make sure that you can trust them. At Platinum Painting, we are homeowners too and completely understand this desire. As a result, we want to share as much as we can about our company with you so that you feel comfortable hiring us. Below you'll find answers to some important questions that our customers have asked us in the past. We hope it helps you determine whether we're a good fit for your next project. If you want to learn more about us, don't hesitate to contact our team. We look forward to the opportunity to earn your trust and business!
How long has your team been with you?
At Platinum Painting, we "hire to retire," meaning that we bring high-quality individuals onto our team and keep them for the long haul. In fact, some team members have worked with us since the beginning of the company! Because of this, we are careful to select people who have industry experience and these essential qualities:
Strong work ethic.
Desire to keep improving.
Our hand-picked professionals have the know-how and dedication to get the job done right and make sure that you are thrilled with the painting results.
Are you insured?
We certainly are! Although the state of Texas doesn't require licensing or union rules for this service industry, we value the trust that homeowners have in our team. We have taken these extra steps so that our customers can have even more peace of mind when they choose us for their home improvement projects. Also, we take security seriously and assure you that our professional team will treat your possessions with respect and great care. Because we want to protect everyone involved in our work, we are also insured. You are more than welcome to confirm our insurance documentation if you wish. Just contact our team!
How long have you been in business?
Platinum Painting began in 2008 with us, Karl and Marjorie Pickens. With backgrounds in sales and customer services respectively in the furniture business, we noticed something missing in the painting industry. Many residential painting companies only allow their customers to choose the paint color, and that's it! Using our skills for making customers happy, we opened Platinum Painting and gave homeowners more control and the ability to make important decisions, such as the quality of the materials for the painting projects. Although we've quickly grown since our humble beginnings, one thing that will never change is our commitment to satisfying each homeowner.
Is there a difference between residential and commercial painters?
Absolutely. At first glance, you may think that painting a wall is painting a wall—whether you do it in a house or an office building. However, residential and commercial painters specialize in different areas. For larger jobs for stores, apartment buildings, and businesses, commercial painters are the ones to turn to. When it comes to enhancing your home, we at Platinum Painting have the expertise to attend to the smallest detail to perfection, no matter how big or small the project. When you work with us, you also get a free color consultation with one of our industry experts so that you know you'll love the results and truly turn your house into a home.