Popcorn Removal – Fort Worth, TX
Get Rid of Outdated Popcorn Ceilings
Although "popcorn" ceilings were very popular around the middle of the last century, they are definitely not in style nowadays. They certainly show their age and can make an entire room feel older and less comfortable. In most cases, homeowners want to get rid of these surfaces, but this can be challenging and even dangerous if asbestos and lead are present. At Platinum Painting, we're proud to help clients from Fort Worth and the surrounding DFW communities with this much-needed service! Contact us today to learn more about popcorn removal and request your free quote.
Why Choose Us:
Based in Fort Worth
Insured
Satisfaction Guarantee
Serving All of North Texas
The Benefits of Popcorn Removal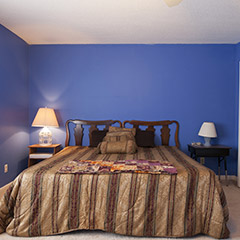 One of the most efficient ways to make a living space feel more modern is to finally remove the popcorn texture from the walls and ceilings. Especially if you're hoping to put your house on the market in the near future, you may want to address this tired design feature in order to keep prospective buyers from being turned off and walking away from your property.
In addition to looking strange, popcorn surfaces are notorious for accumulating grime and dust from the air, especially near ceiling fans, and keeping these rough surfaces clean on the walls and ceilings is not an easy task. As a result, popcorn removal won't just improve your home's sheer aesthetic value – it can also make your home a more conducive environment for your family's overall well-being!
Popcorn Removal Steps
Before we begin, all light switches and fixtures will be removed from the room(s) where we will work. We will completely cover the floors and any pieces of furniture or move furniture out of the space entirely.
A powerful water gun will spray against and thoroughly soak the ceilings and walls. Then, using special tools, our team will scrape away the popcorn surfaces in big chunks.
Once we've finally reached the substrate or underlying layer, we'll create a much flatter and more attractive finish by filling the area. If priming and sanding are necessary, we'll do that as well.
Finally, we'll clean up the room(s), vacuuming and clearing out all removed popcorn material. When you do the final inspection, the only indication that we were ever there will be the beautifully flat walls.
What Happens Next?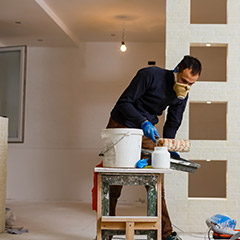 To breathe new life into your updated walls, Platinum Painting can help you explore your options for making them look even better! Perhaps you'll want new textures, a fresh coat of paint, or other unique design ideas. If you need advice to make your decision, we can provide guidance along the way so that you're completely confident moving forward with the improvement plan you've selected.
Popcorn Ceiling Removal FAQs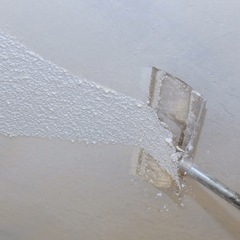 Turning your design dreams for your home into reality is our ultimate goal at Platinum Painting. But popcorn ceilings can make your rooms feel like a nightmare. Our team can remove this outdated texture to give your home a fresh, more inviting feel. Before you invite us into your home, you may have some questions about this specialized service that we offer. That's why we're providing responses to some common questions that we've been asked. If you don't find the information you're looking for below, feel free to contact us. We're happy to address your concerns and schedule your free estimate!
Why should I remove my popcorn ceiling?
During the last century, popcorn ceilings were a popular design choice, but its bulky, chunky texture has fallen out of favor. In addition to being a little distracting from other features in the room, popcorn ceilings can easily gather dust and grime, particularly around ceiling fans, and are difficult to keep clean. If you have this texture and are wanting to sell your home, potential buyers can see the popcorn ceilings as a turn off. Although it's a small change, taking down this texture can make a huge impact on the impression your home gives to guests and future buyers.
Will my ceiling be ready to paint once it is removed?
The process of transitioning the ceiling from popcorn texture to paint requires several steps. To make removal easier, we soak the ceiling and then carefully use our scraping tools. Then, we float the joints with drywall mud to smooth out the surface. Because the ceiling will need some texture, we add the right amount back onto it to match the walls. Finally, we apply primer to the ceiling. Afterward, it is ready for paint. Following these steps ensures that the new results will look amazing for a long time.
How long does popcorn ceiling removal take?
The scope and timing of a project greatly depend on the size of the area involved. Generally, a small area can be finished in roughly two days. In about three or four days, we may be able to treat an entire house, contingent on the number and size of the rooms. However, if you want us to paint after we remove the popcorn ceilings, the project will require more time for our team to finish. When you receive your free estimate, our Idea Guys can give you a more accurate idea of how long your specific project should take.
What prep do I need to do before you start?
Prior to our team's arrival, we ask that you remove knickknacks and bed linens. Our team will take the time to either cover or move the furniture out of the room, but having these tasks already completed beforehand can enable us to get straight to work. If possible, we recommend that you stay somewhere else, such as a friend's house or a hotel, while we remove the popcorn ceilings because this project can create a mess. Our professionals will definitely sweep and vacuum the debris, but you should consider having a cleaning crew go through your house after we're finished to remove the dust that can spread throughout the house as a result of the project.