March 9, 2022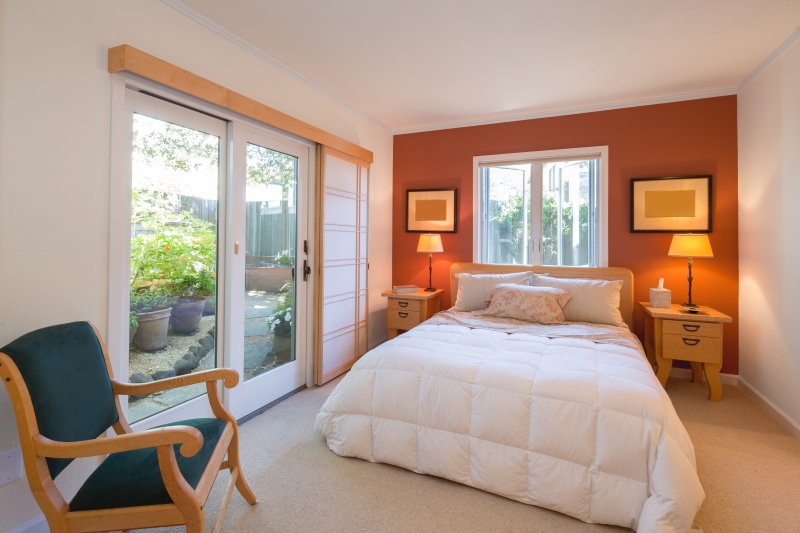 Do you know what accent walls are? Even if you don't have one in your home, you've probably seen them online or when you were visiting other people's houses. They're an increasingly popular trend in the decorating industry because they're an easy and stylish way to make your home look nicer. You have unlimited paint options, and you can choose any surface you want – even ceilings! Since every home is unique, you want your accent wall to be just as special. Before picking up a paintbrush, review the following list of dos and don'ts you should know.
Don't Settle on Solid Colors
It's normal to gravitate towards solid colors, especially if that's all you're used to. However, you shouldn't be afraid to explore shades beyond that. You might think that you're limited to a simple wall paint covering the wall, but there are many different ways you can use paint color. For example, you can make stripes or opt for a specialty paint finish! Those are just a few of the endless possibilities.
Do Think About Texture
There is more to accent walls than just paint – you must think about texture as well! Consider using different textures like stone or tile for your wall. If you think your space lacks storage and architectural feature, you can add extensive shelving. Some other fun ideas include a photo gallery, artwork, or even a fabric-draped wall. In recent years, many people have decided to add a wall-mounted electric fireplace to their room.
Don't Forget to Consider Other Surfaces
Have you thought about other ways to use an accent wall? You're not limited to a traditional wall – you can add color to the ceiling if that's what your heart desires! An accent ceiling can easily be created using soft or vivid colors. If that's the route you decide to go down, consider using white crown molding to help separate the wall color from the ceiling.
Do Take into Account Other Wall Colors
Don't forget to consider the color of your other walls! It's a crucial step because you want your accent wall to complement the adjacent walls. If your accent wall has strong colors, it'll look best next to walls that are neutral colors, like gray or beige.
Don't Ignore Wallpaper
Wallpaper is extremely underrated – it's an excellent choice for accent walls! They can make your home look stylish without the long-term commitment. Since there are various options to choose from, you're guaranteed to find something that'll work best with your home. If you're renting your home, wallpaper is a great way to temporarily personalize your space.
Accent walls are a great addition to any home. Before jumping straight into your interior painting project, make sure you review the tips outlined above!
About Platinum Painting of Fort Worth
At Platinum Painting of Fort Worth, we want to make your home something you're proud to show off. Our team understands that the inside of your house is just as important as the outside, which is why we take the time to perfect every interior painting project. If you want an accent wall, we can make your dreams a reality. For a free estimate, visit our website or call (817) 885-5656.
Comments Off

on The Dos and Don'ts of Painting an Accent Wall
No Comments
No comments yet.
RSS feed for comments on this post.
Sorry, the comment form is closed at this time.